The increase in demand vs capacity at Latin American airports
The air transport market in Colombia, Peru and Brazil has been greatly increasing even before the pandemic to such a point that some of the most important airports in these countries, such as El Dorado (BOG), Jorge Chavez (LIM), Jose María Cordova (MDE), Rafael Núñez (CTG), Alejandro Velazco Astete (CUZ) and Sao Paulo/Congonhas (CGH) were already operating at capacity or were few years close to get to that point [1], and even some of them were being planned to be relocated due to lack of space. The urgency of updating most of the airports in these two countries has not been reduced even a couple of years after the pandemic started, due to the great recovery of the Latin-American region. Colombia and Peru have almost recovered from the pandemic, with air traffic figures equal or even higher to the ones at the end of 2019 [2], [3]
To cope with this demand, concessionaires have started multiple implementation plans for increasing capacity and efficiency at several airports in Colombia and Peru, according to their master plans. For these plans to be efficient, they have to offer a balance between the potential increase in capacity, efficiency, and Level of Service; and acceptable capital and operating costs for the investors [4]
Capacity enhancements usually requires high investments, requiring a more profound analysis of the impact on capacity of these measures in order to choose the right measure to be implemented. That has encouraged airport concessionaires to migrate from the previous methodology that mainly involved expert judgement, to start to complement it with data-driven approaches, such as using Fast Time simulation (FTS) studies in order to validate or complement their expansion plans. FTS allows, among many other aspects, to identify airport constraints, evaluate enhancements to determine the effect on capacity, efficiency and/or Level of service. These analyses can be carried out for the relevant subsystems of the airport including terminal, airside and airspace.
Our experience in FTS, serving Latin America
With our broad experience helping airports in Europe, Asia and Australia, we have been able to bring support to clients in South America. Such as, an important airport in Colombia to test different scenarios that include operating a whole new airport in parallel to the current one, or fully exploiting the available space of the airport contour and optimizing their operations to increase their capacity in the airspace, airside and terminal by using FTS and expert judgement. Recently, delivered a roadmap to effectively increase the capacity with minor investment solutions, most of them regarding operational measures. Similar projects have been completed or are still in course in Peru and Brazil.
We have also helped with the development of an airport in the north of Colombia to assess the best runway configuration for a new greenfield airport, which required inputs from both the client and experts from To70 in order to get the highest level of accuracy in the simulation. The runway configuration proposed helped the client in their decision-making process in the phasing of the construction works and having it accepted by the authorities.
Our experience in Latin America has not been limited to Peru, Colombia and Brazil, but also has been applied in an important airport in Mexico, for an analysis of modifications of stand allocations and the traffic flows to increase the capacity. All these previously mentioned studies have provided data-driven discussions to clients such as airport administrators, airlines, Air Navigation Service Providers (ANSP) and the governments, resulting in saving resources in their implementation plans, while meeting the expected air traffic demand growth.
Conclusion
With the evident increase in demand for air transport and more airport concessionaires in need of designing efficient development plans in the region, it's expected the use of Fast Time Simulation combined with expertise in all other relevant areas and precise data sources will be of a great help for an efficient and coherent development of aviation in the region.
---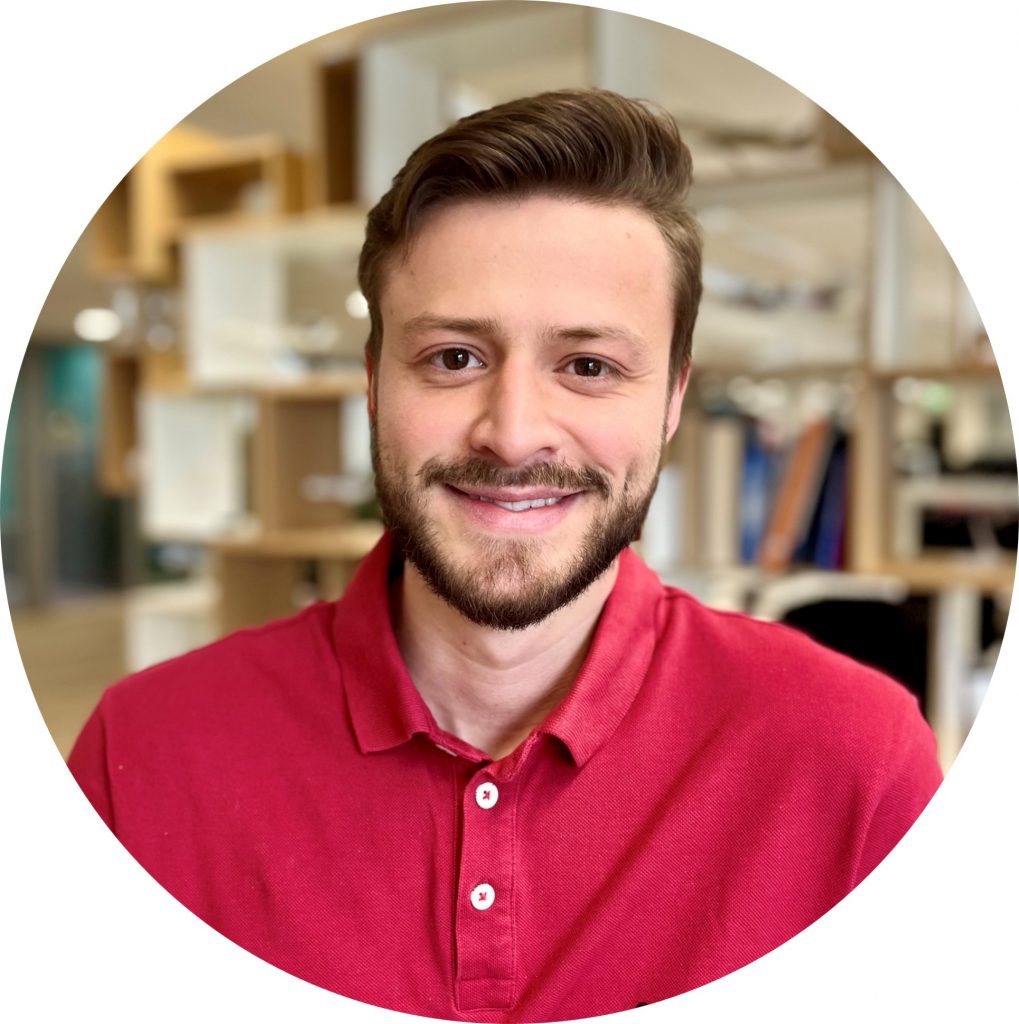 About the author
Erick is a junior consultant at To70 Colombia, where he has supported multiple projects from diverse viewpoints, from automating processes, to gathering, cleaning, visualizing and analyzing data. With his background in research in his Bachelor and Master degrees, he has gained a critical thinking that has been able to apply in the aviation industry. His areas of interest consist of sustainable aviation, programming and data analytics.
---
Would you like to shape your career path with us?
Join our team! There are open vacancies in our different offices around the world, click here to check them out.